Press & Charity
---
PERFECT MATCH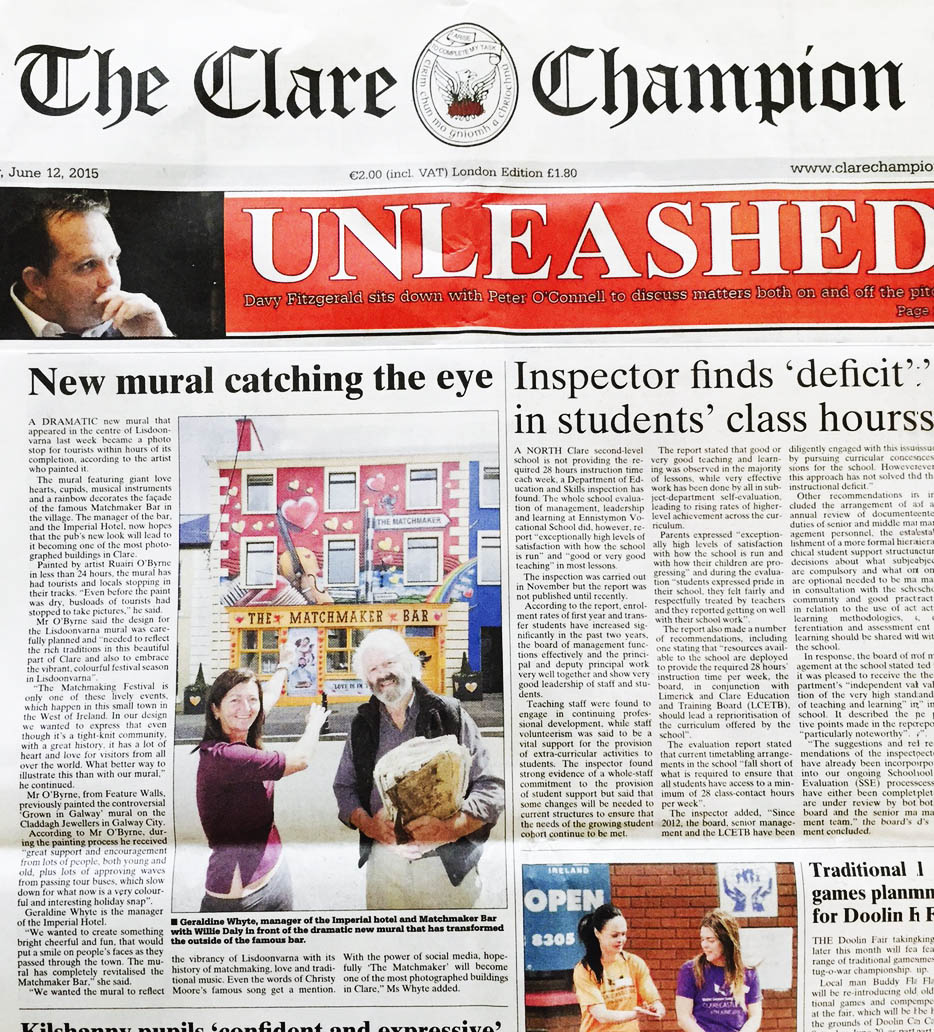 Taoiseach Enda Kenny with Ruairi O'Byrne
Taoiseach Enda Kenny was full of Praise for Our Mural work and hoped to see many other towns following Galway's lead in Brightening up its streets.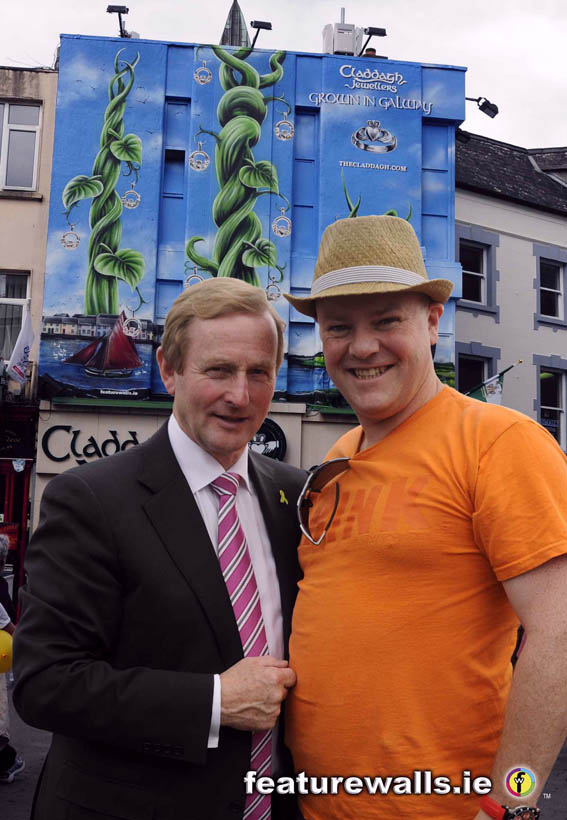 Featurewalls and the Goverment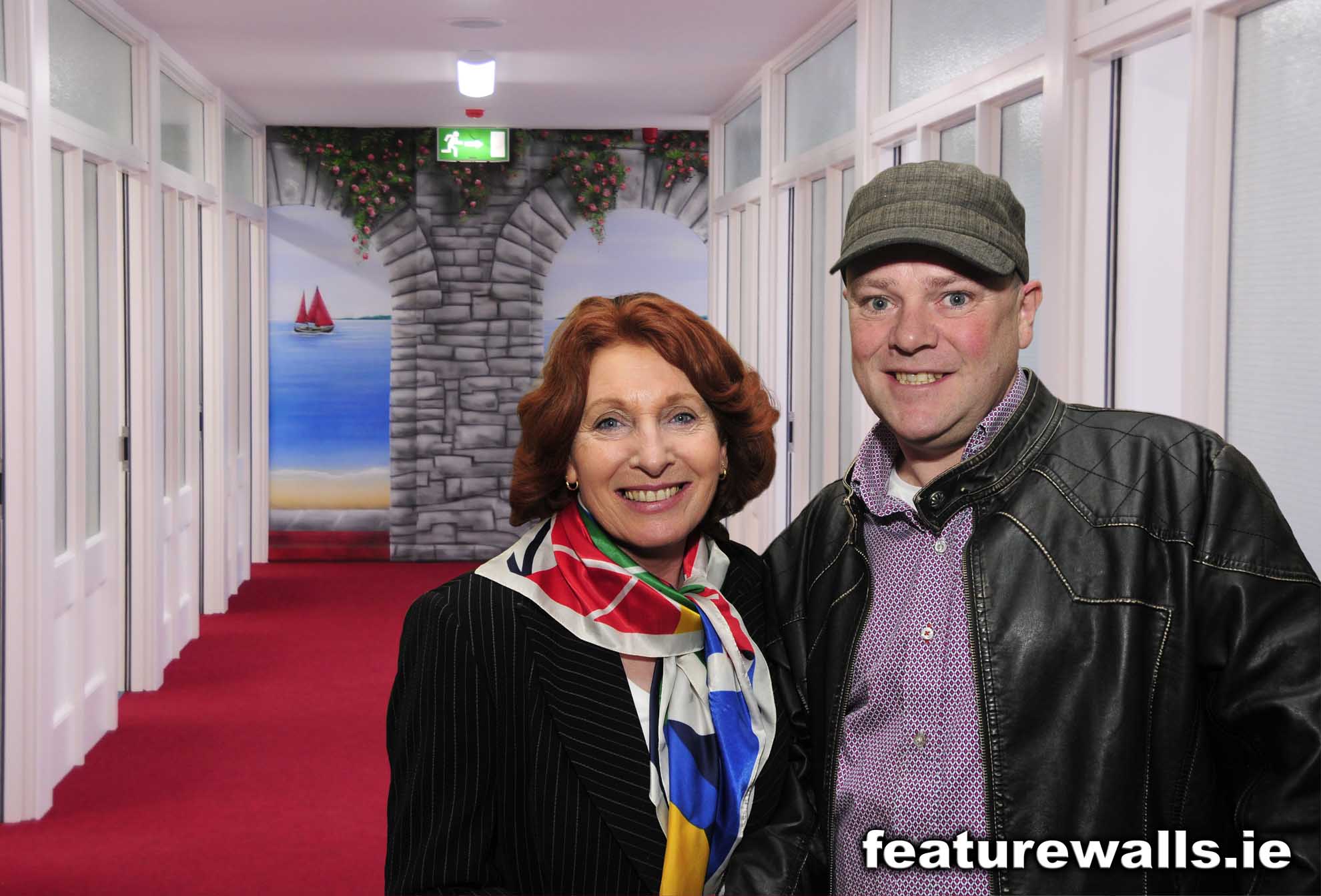 Well, featurewalls.ie had a meeting today with Minister for Disability, Equality, Mental Health & Older People, Kathleen Lynch, and she complimented us on all the great mural work we have done at the Toghermore Campus in Tuam co. Galway.
She wished featurewalls well and said that she is looking forward to working with us again in the future on units that will be opening all over the country.

Featurewalls in the Irish Times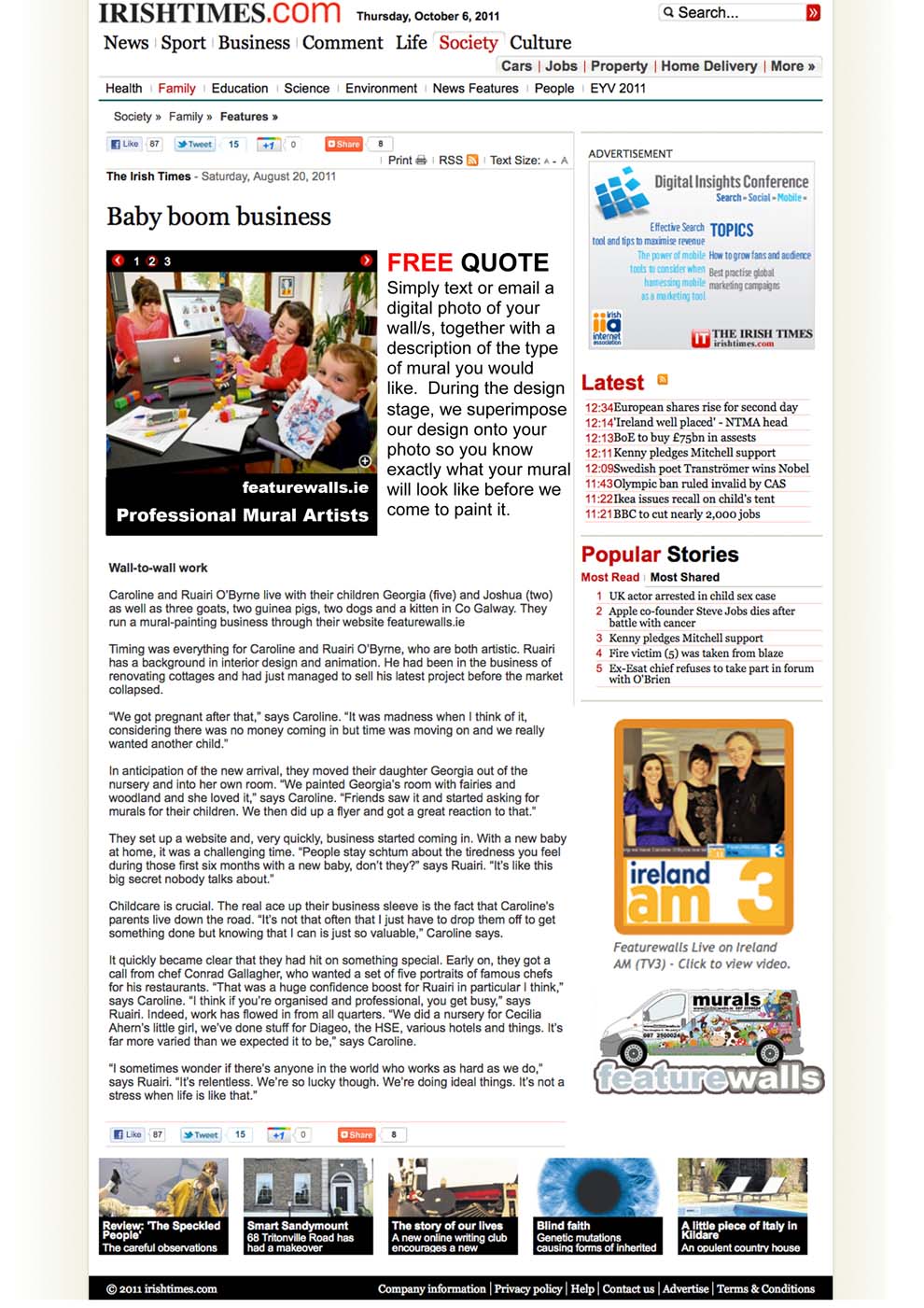 Our Mural Painting abilities got the attention of
the Irish Times so they included us in last months
feature on Businesses starting up with families.



Westside Arts festival 2011 Sponsered by featurewalls.ie
Well once again this year we were able to help out down at the west side and have all the kids paint yet another wall on the library.

Conrad Gallagher's new restaurant artwork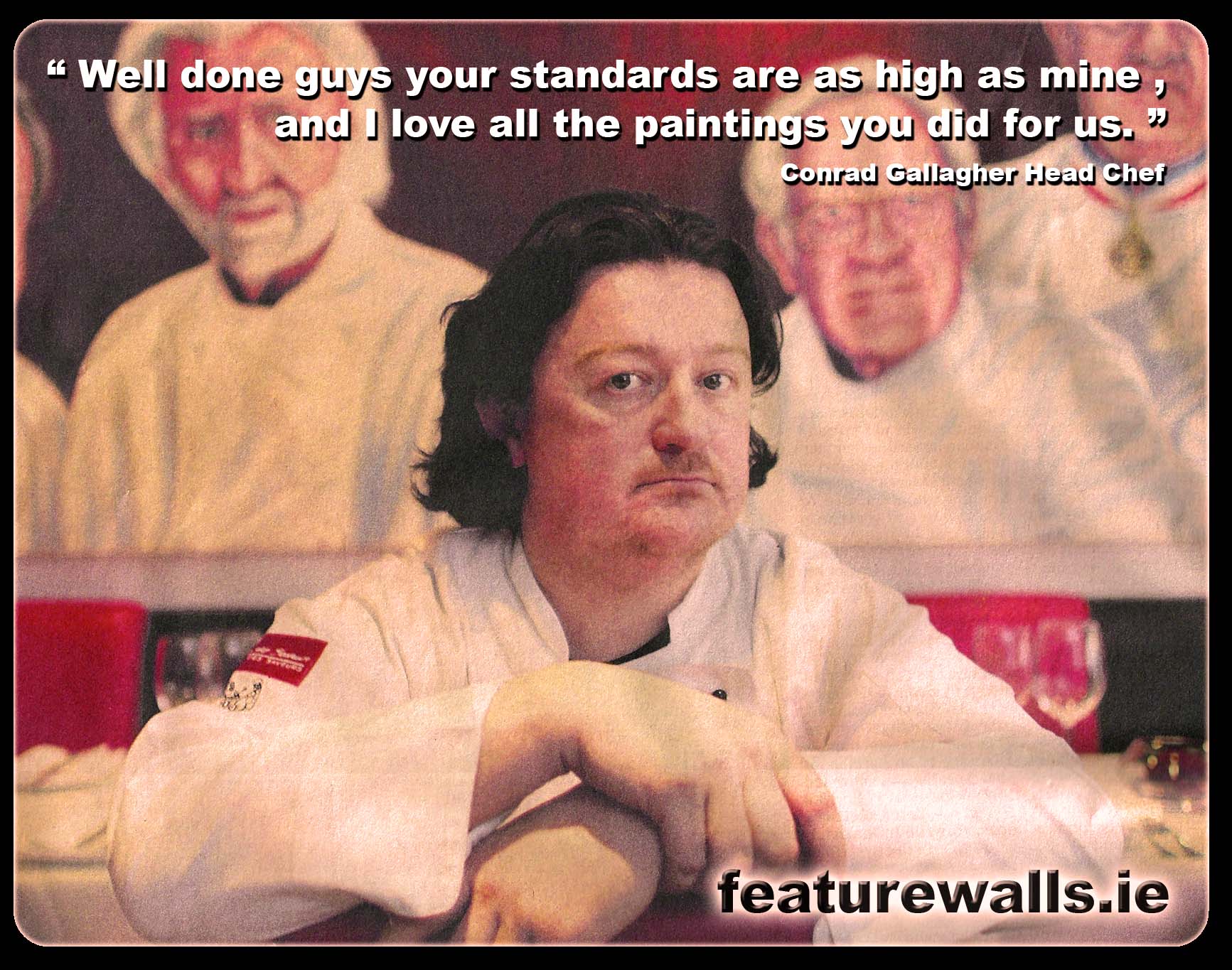 Our 12"x4" Acrylic on board painting was completed in just five days in time for opening night.
Everybody in Salon de Saveurs was delighted with the finished piece.

Featurewalls.ie appear on Ireland AM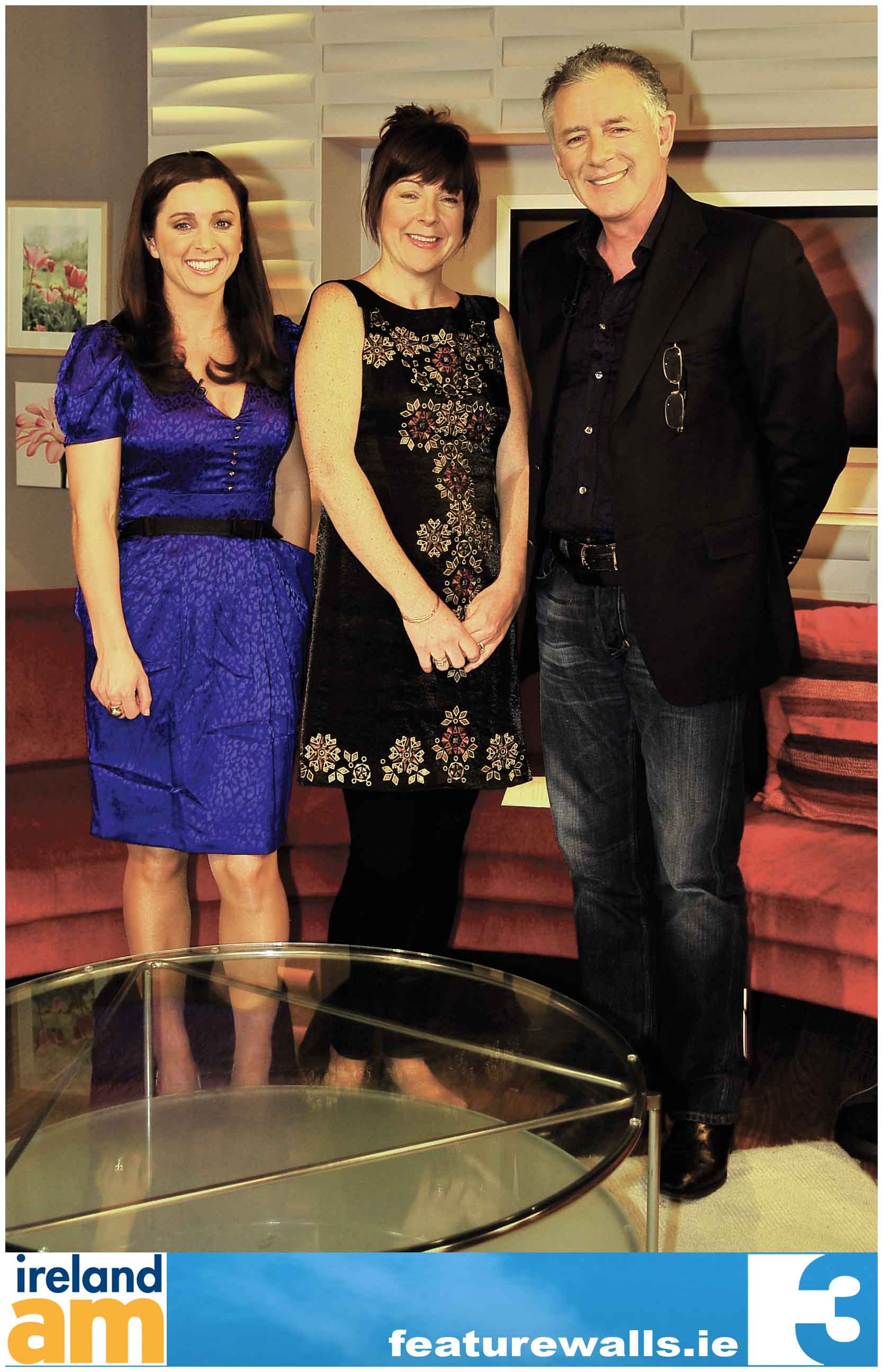 We were delighted to accept an invitation to appear on Ireland AM on Friday the 9th of oct

Front Page News